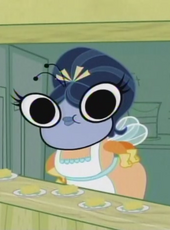 Mrs. Cartflight (Kevin Michael Richardson) is Rayna's mother. She appears rarely on the show. Her husband, Mr. Cartflight, is in the army and never appeared on the show.
Appearances
Edit
All Mrs. Cartflight's appearances are only cameos, she has only one or two lines in each episode.
Ad blocker interference detected!
Wikia is a free-to-use site that makes money from advertising. We have a modified experience for viewers using ad blockers

Wikia is not accessible if you've made further modifications. Remove the custom ad blocker rule(s) and the page will load as expected.